This year for VBS we learned about the Virtuous Woman. Trying to figure out a way to decorate for this was somewhat difficult, so Dixie and I put our heads together and decided to do pink and black with polka dots and zebra. I think it turned out rather well, don't you think. The girls liked it so much we decided to leave it all up. This was so easy to decorate for. A lot of the things we already had. Notice the shoes? They're mine. The hats? Dixie's. The jewelry, nail polish, lotion, make-up, scarves, flowers and most of the gift bags we already had as well. Dixie made the blocks with our initials on them (on the top shelf) and she made the nail polish, shoe and purse cut-outs with the zebra paper (on the bottom shelf).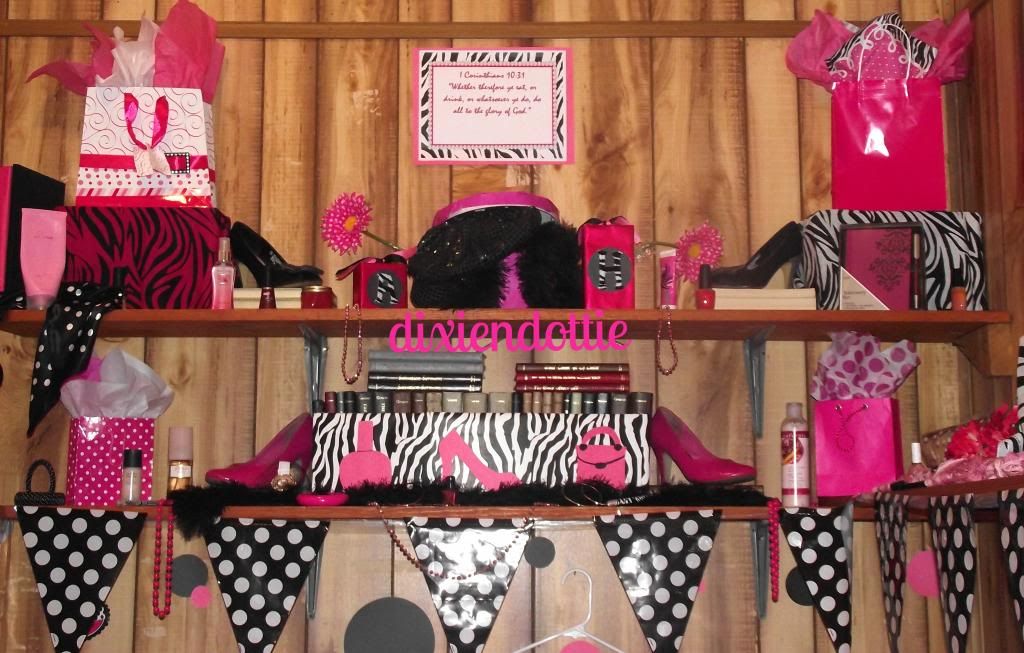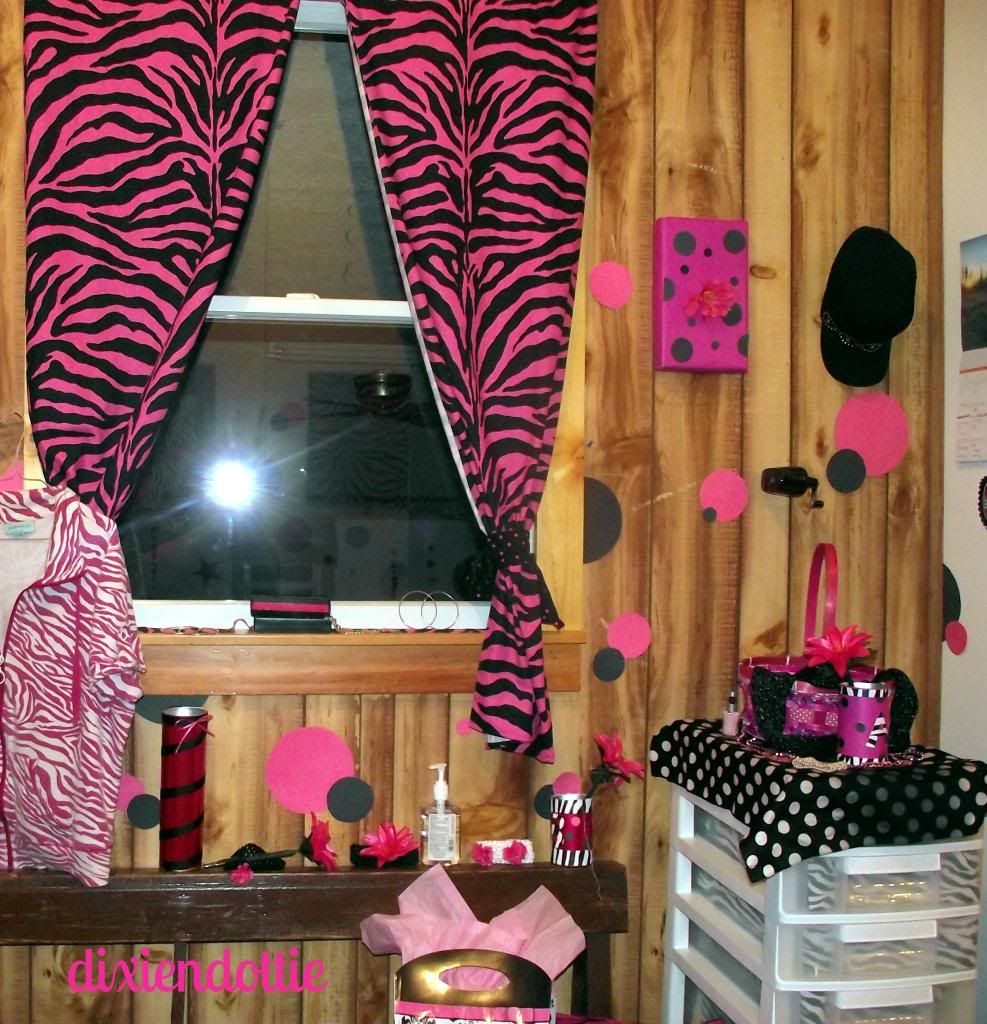 Dixie made these beautiful curtains below. I made the pink "canvas" with the polka dots and flower on it.
These are more canvases that I made and the Bible verses throughout the room I printed off the computer.
The big pink thing is supposed to be a vanity. This was rather easier than I thought. I used the fireplace that our Dad and brother made for us for our Western VBS and covered it with pink wrapping paper. I then used aluminum foil for the "mirror" and put ribbon around it. The things on top are all things that Dixie and I already had.
The big pink and black zebra square is supposed to be a photo board. I used the left over fabric from the curtains and hot glued it to a cork board. The door is decorated with zebra wrapping paper. All of the polka dot's throughout the room, we cut out of pink and black construction paper. A bit of a time consumer, but it definitely filled a bunch of empty space!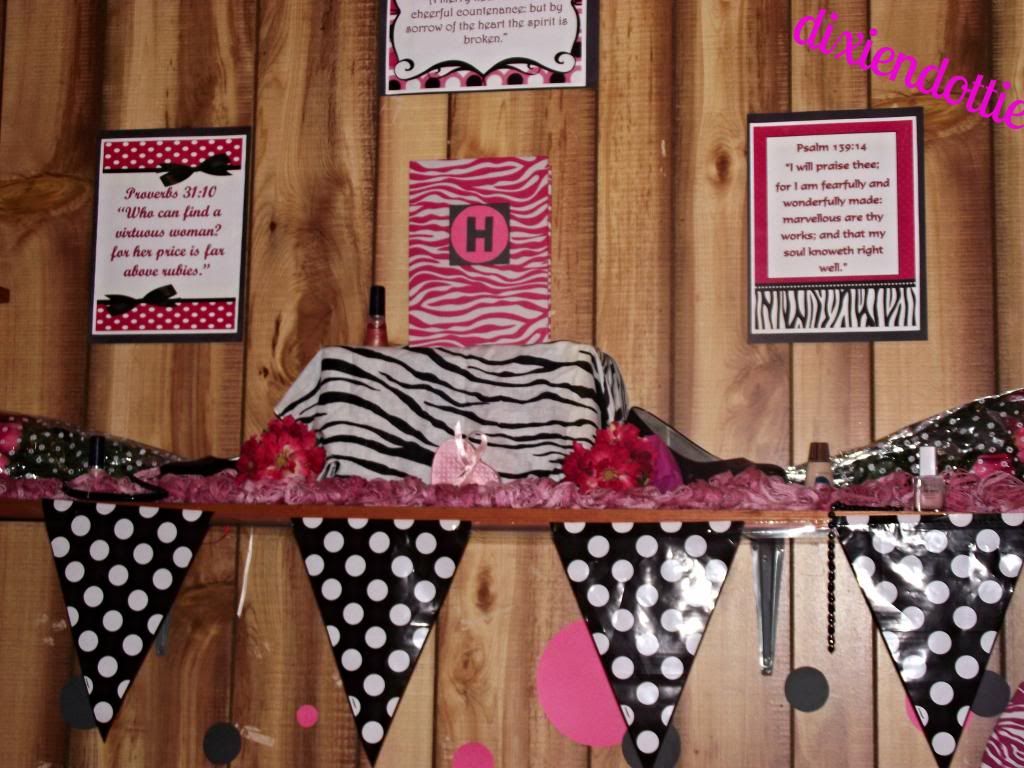 More Bible verses I printed off of the computer. Dixie's photo album. The polka dot banner I bought from a party shop.
More polka dots from construction paper and my jacket.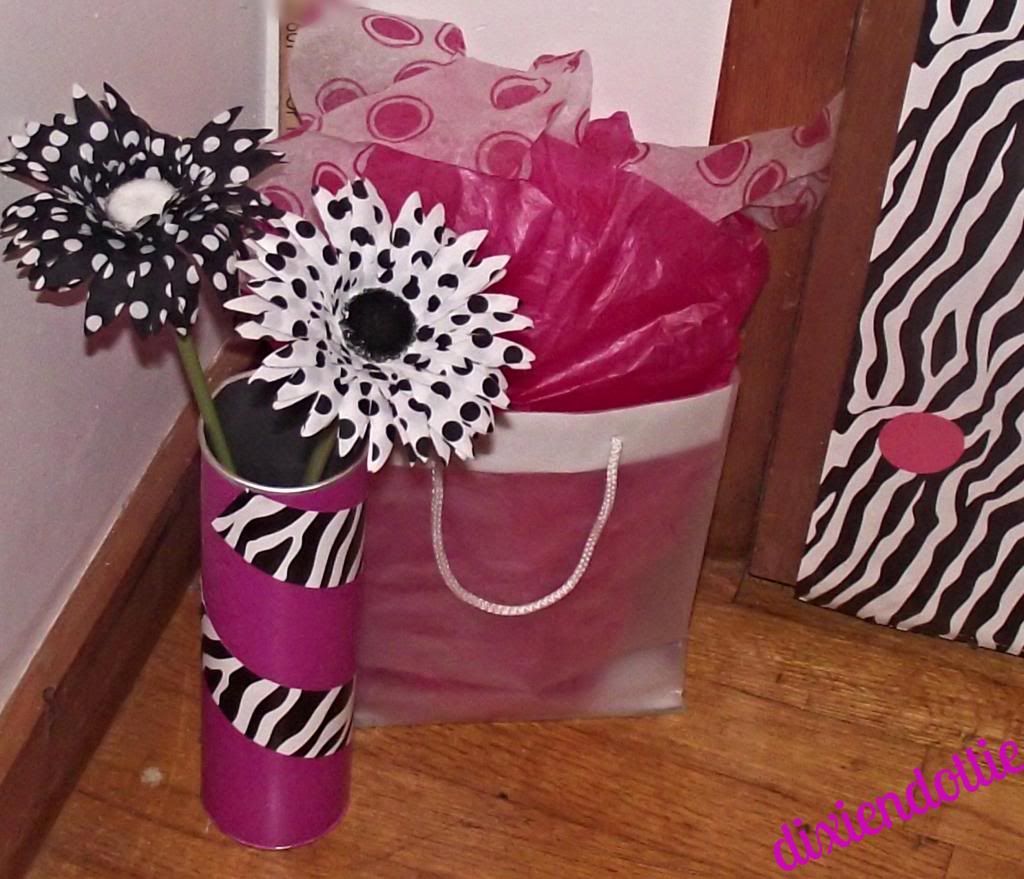 The "vases" I made out of Pringle cans and wrapping paper. The flowers came from Michael's.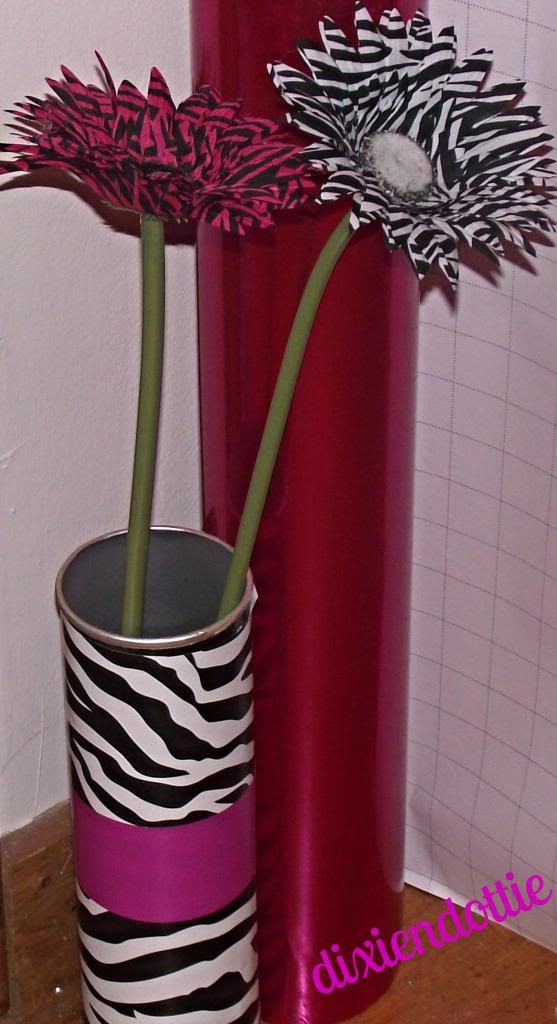 The pink end table was only $10 at Hobby Lobby, so I had to get it. A great addition to our classroom.
We did all of this with less than $75! We wanted to make sure that everyone knew that our Sunday School room was a teen girls room. So what do you think, did we succeed?
Have a great day!
SMILE, GOD LOVES YOU!!!!!!!!!!!!!!!!!!!!!!!!!!!!!!!!!!!!!!!!!!!