Hey y'all. Been missing us? We have been pret-ty busy. Y'all been doing o.k.?
Here are some more Fall cards. These one's are perfect for Halloween, which is just around the corner!
Have a great day!
SMILE, GOD LOVES YOU!!!!!!!!!!!!!!!!!!!!!!!!!!!!!!!!!!!!!!!!!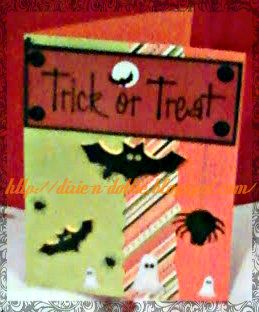 You can't really see it, but the spider is dangling from it's "web". Neat huh?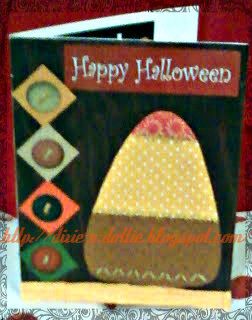 (The egg-shaped thing is supposed to be a candy corn.) :)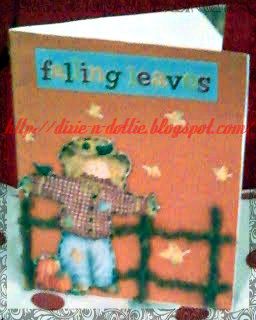 The fence is a yarn-like material and the scarecrow is stitched with real thread. That was not an easy task!
Which one do you like best?