Did y'all have a good week?
What was your favorite thing this week?
SMILE, GOD LOVES YOU!!!!!!!!!!!!!!!!!!!!!!!!!!!!!!!!!!!!!!!!!!!
5 FAVORITE THINGS THIS WEEK!
"I simply remember my favorite things and then I don't feel, so bad!"
So, here are a few of our favorite things:
1. Celebrating Dottie's birthday last Wednesday! It was a truly special day. My family made me feel so loved and special! They spoiled me! I wish I had pictures of everything to share with y'all, but I don't. :(
2. This absolutely scrumptiously, delish peanut butter pie Dixie made for my b'day. It's her own recipe and let me tell you, it was amazing! Layers of peanut butter, with mini Reese's and chocolate crust, topped with more mini Reese's, chocolate syrup and whipped cream. One word: YUM!!!!!!!
You can stop drooling now! :)
Makes you just wanna' grab a fork and dig in, right?
3. These awesome polka dot streamers I found at Hobby Lobby. They come in black n white, red n white, pink n white and another color, but I can't remember. Sadly, I didn't get them. Why? I have not a clue! I probably end up buying one of these days! :) They just make me happy! :)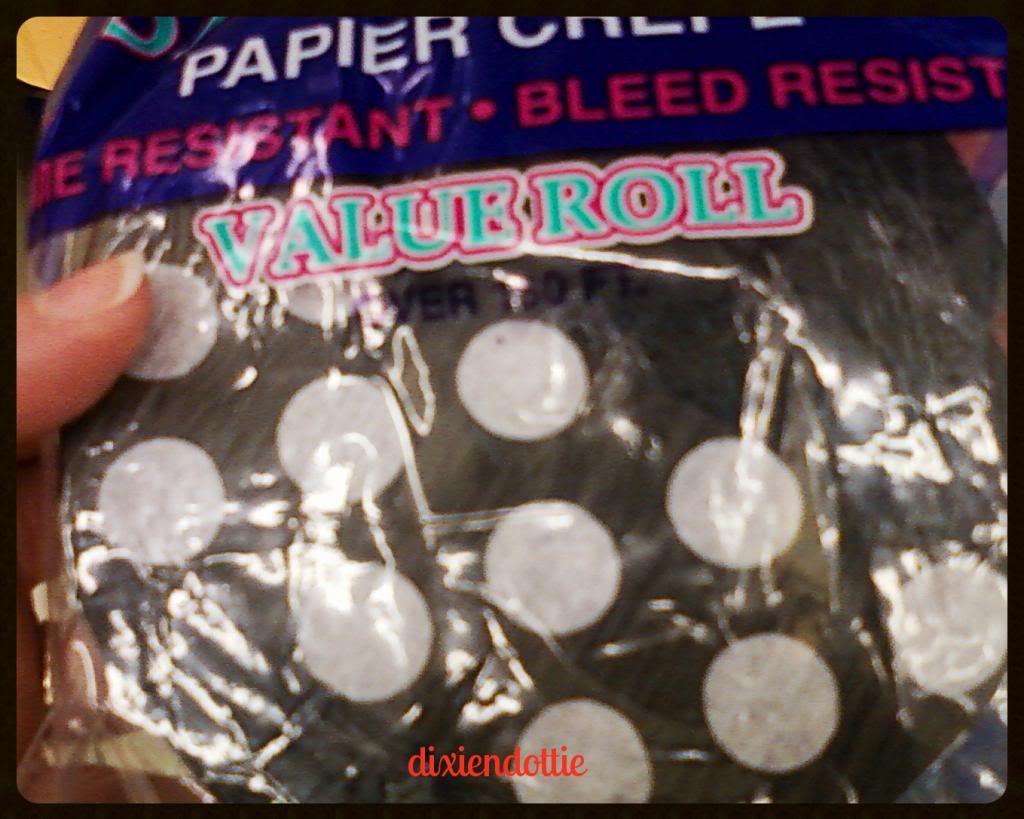 4. This adorable coffee rug my brother gave me for my b'day. Doesn't it look so real? Can't you just smell the lovely aroma of the coffee? :)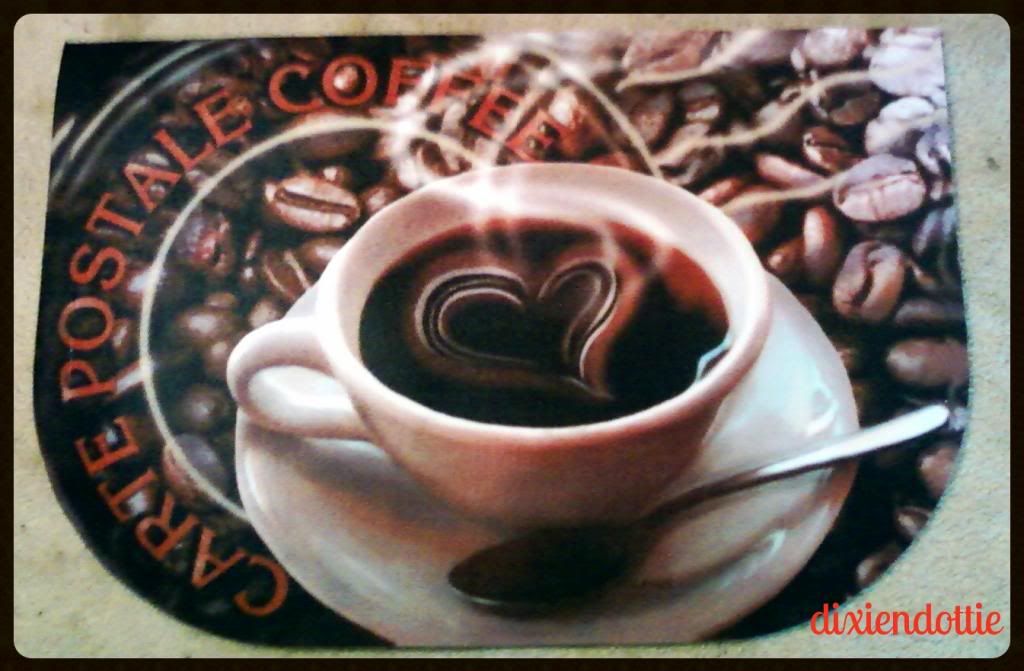 5. All of the other amazing gifts that my family and friends gave me. I'll just list them since I don't have pictures.
SF Giants socks and earrings
Audrey Hepburn memorabilia
Audrey Hepburn bag
Audrey Hepburn notepad and pen set
53pc. Wilton baking utensil set
Cake decorating book
Sashay yarn
knitting needles
Red n white polka dot plate
burgundy skirt
Wal Mart gift card
Sophie's Daughters trilogy book by Mary Connealy (fave author)
necklace
pretty decoration box (I don't know what else to call it)
Sour Cream & Onion pringles (LOVE)
Dinner at Cracker Barrel
another dinner with family - grilled out
I think that's it. Sorry if I left out anything. See, I told you they spoiled me! :)