Hey y'all!
Think fast! What was the best thing that happened to you this week? What did you enjoy most about your week? Did you get a special treat or enjoy your favorite snack? Well, whatever it was that made you happy this week, we'd like to hear what it was.
Here are a few thing we enjoyed this week!
Have a great weekend y'all!
SMILE, GOD LOVES YOU!!!!!!!!!!!!!!!!!!!!!!!!!!!!!!!!!!!!!!!!!!!!!!!!!!!!!!!!!!!!!!!!!!!!!!!!!!!!
5 FAVORITE THINGS THIS WEEK!
"I simply remember my favorite things and then I don't feel, so bad!"
So, here are a few of our favorite things:
1. Diet Dr. Pepper

(Dottie)

and Code Red Mtn. Dew

(

Dixie)

. I

(D

ottie)

never tire of DDP!

EVER! :)
2. Homemade Nacho Supreme. Mm. Mm. Mm. We usually have one Mexican meal a week, or shall we say "Mexican" since it's not authentic. Can you tell I like sour cream and chee

se? :)
3. We still have some snow! We're pretty much the only ones on our street that do. And....You ready for this? We're supposed to be getting more! Yippee! :)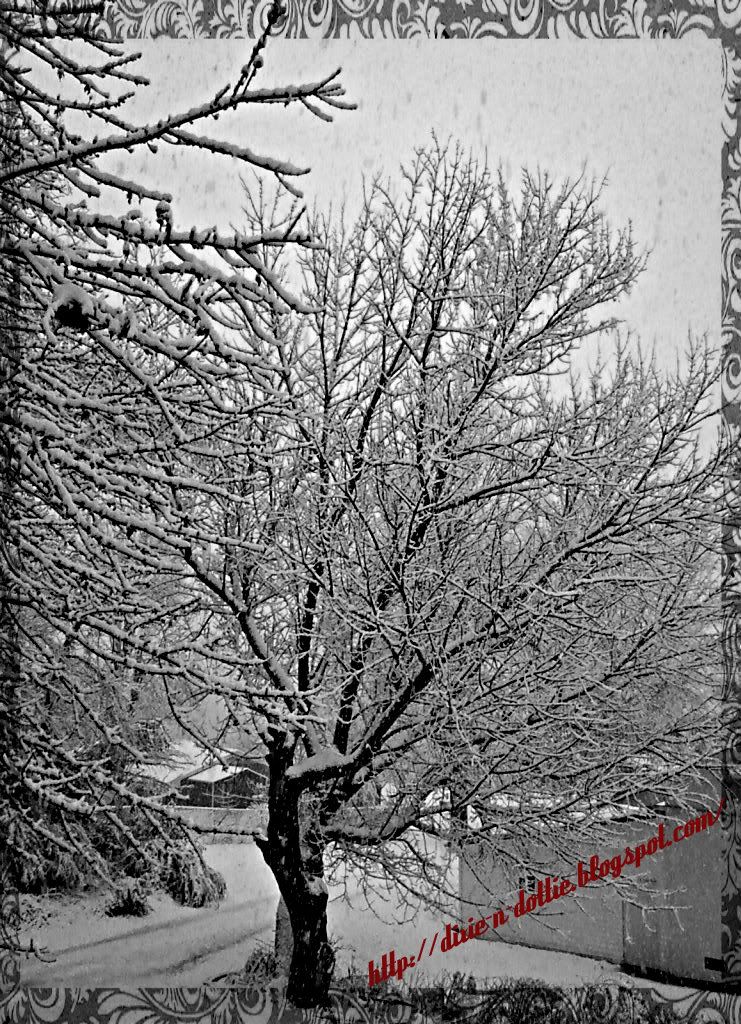 4. Watching the "The Big Sleep". If you like Humphrey Bogart or Lauren Bacall, you'll like this movie. I did! It's full of twists n turns and

I pretty much didn't get it till the end, but I was doing a few different things at the same time too.
5. SNOW DAY!!!!!!!!!!!!!!!!!!!!!!!!! The perfect day to play games, watch movies and drink hot chocolate and coffee! :) Since they're calling for snow/ice/sleet and all the above, everything is shut down down here. It usually does in the South. If the word "snow" is even mentioned, everyone runs to the store and buys out all of the milk, eggs, and bread. It's kinda' funny since we grew up where you c

ould

get a foot of snow overnight and

everything

goes on as scheduled.