Hey y'all,
It's Friday! (Just in case you didn't know:)) Have a good week? Have y'all been having the roller coaster weather that we've been having

?

> 70 degrees on Sunday, flooding on Monday & Tuesday and 6" of snow yesterday! Like I said, roller-coaster! But we don't mind the last bit of weather-SNOW! :) We have been anxiously awaiting for the beautifully, light, fluffy stuff, so you might hear about it for a while, since we're ecstatic! :) Can ya tell? We didn't think it was that obvious! lol :)
Well here's to a happy weekend y'all!
SMILE, GOD LOVES YOU!!!!!!!!!!!!!!!!!!!!!!!!!!!!!!!!!!!!!!!!!!!!!!!!!!!!!!
5 FAVORITE THINGS THIS WEEK!
"I simply remember my favorite things and then I don't feel, so bad!"
So, here are a few of our favorite things:
1. The beautiful, breathtaking, gorgeous snow God blessed us with yesterday! :)
2. Little Caesar's Pizza. Yum! Ya, we know it's the cheap stuff....and? :)
3. We had a winter wonderland party in Sunday School this past Sunday. It was 70degrees outside and we were wearing short sleeves IN JANUARY! Insane. So I decided we needed to "chillax" with a Winter Wonderland party! We'll do a post on it later! It was fun! :)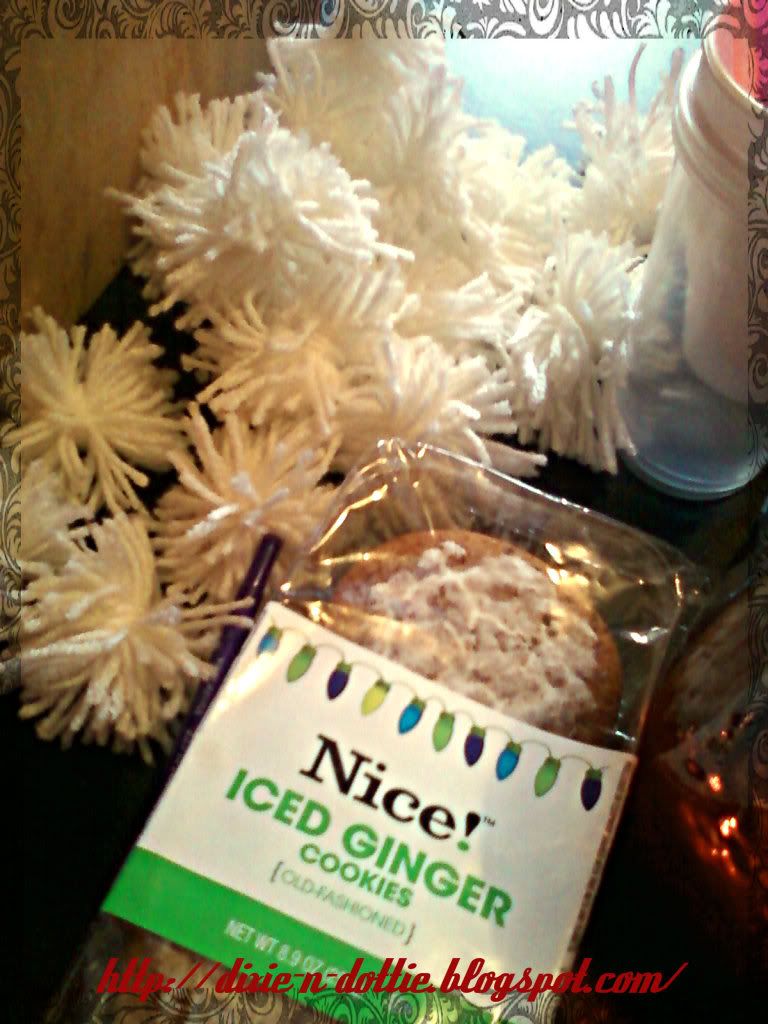 4. Our Grandmother

received

good results back from her tests! Praise t

he Lord!
5. Drinking a good ole' cup of Hot Chocolate to get warm from the blustery cold weather.
(which we thoroughl

y enjoy! )
Dixie had a regular cup of the warm, liquid-y choco

late and I had mine with a dose of peppermint!

:)