O my goodness! The weather here has been absolutely GORGEOUS! The temps have been in the 50's. Last night it got down to 32 degrees! We had frost! Yippee! Yes. We're cold weather fanatics and proud of it!
How have y'all been? Enjoying the beautiful season of Fall? I for one am glad that God is creative and created Fall. To me, it's the most beautiful season! Especially with all of the vibrant red, yellow and orange colors painted on the trees. The gorgeous sunsets. The crunching leaves under my feet. The crispness in the air that tells me winter is coming! I could go on and on! What do you love about Fall? Take time to stop and enjoy it, because it is going by fast!
Here are some more of our Fall decorations.
Have a blessed day y'all!
SMILE, GOD LOVES YOU!!!!!!!!!!!!!!!!!!!!!!!!!!!!!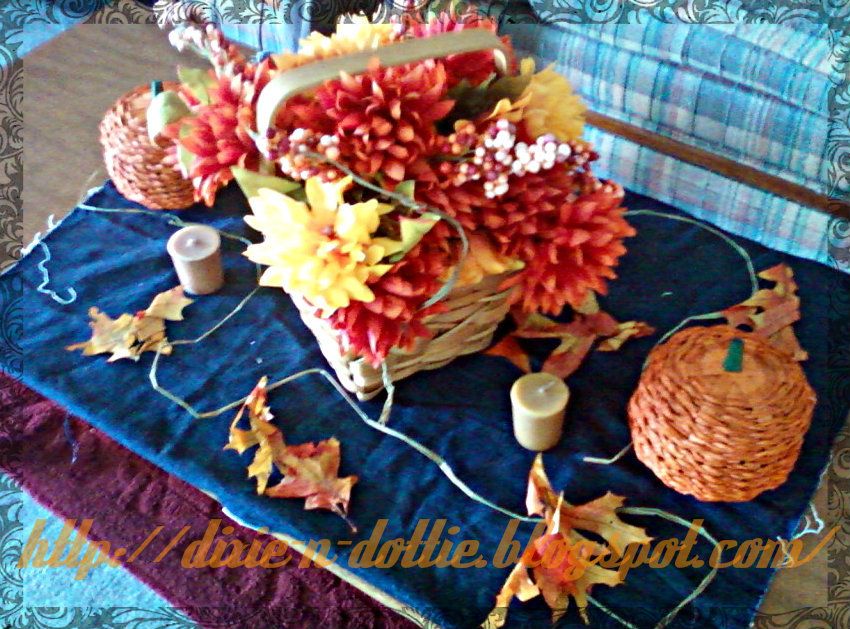 COFFEE TABLE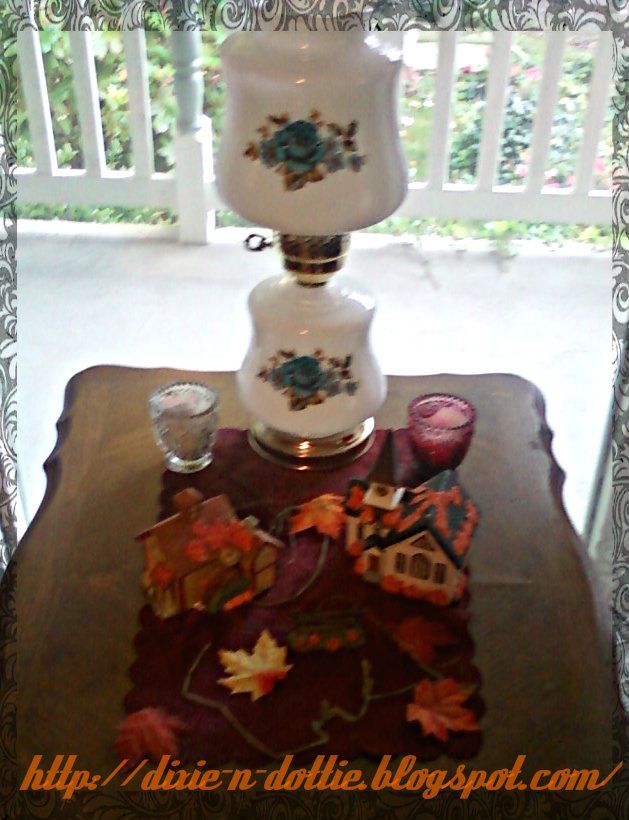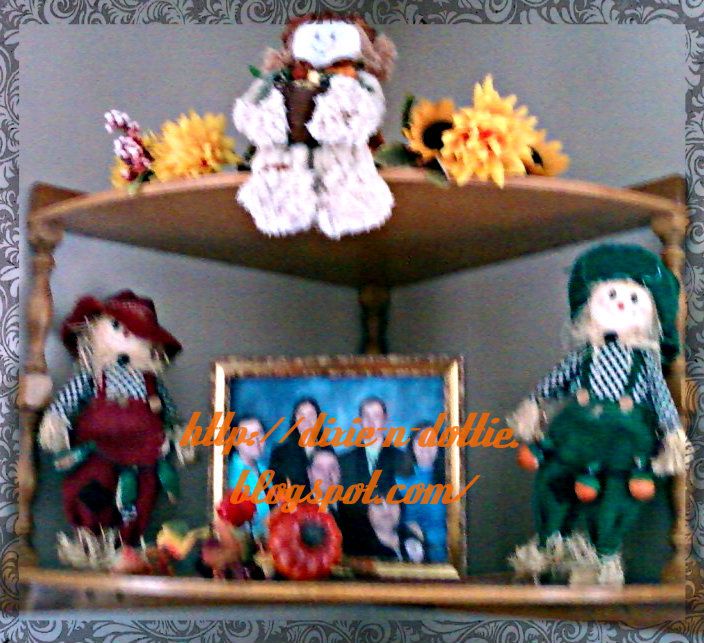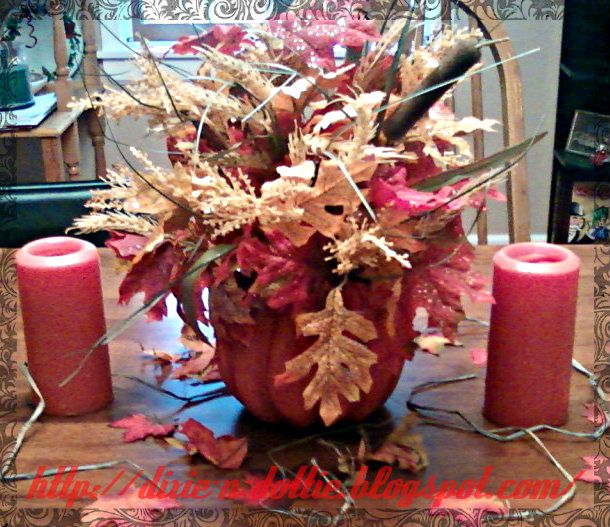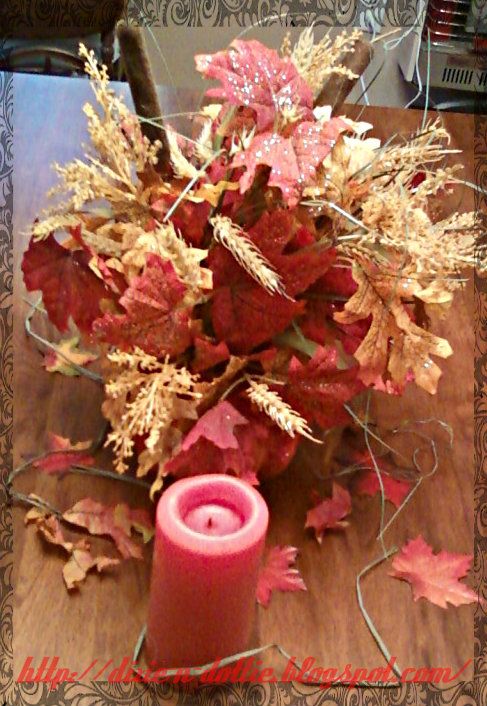 DINING ROOM TABLE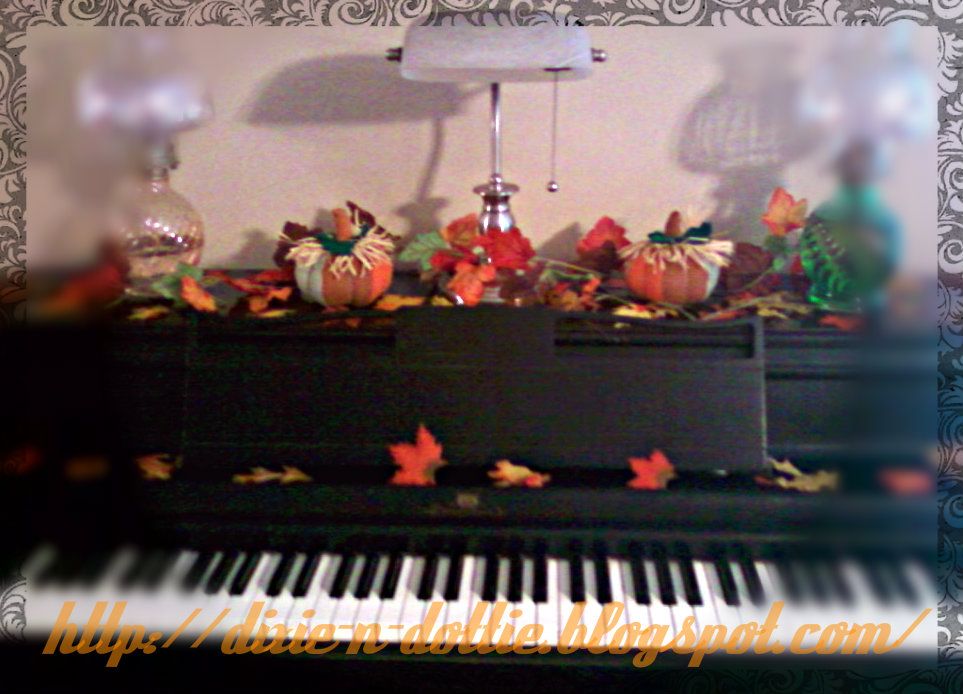 PIANO