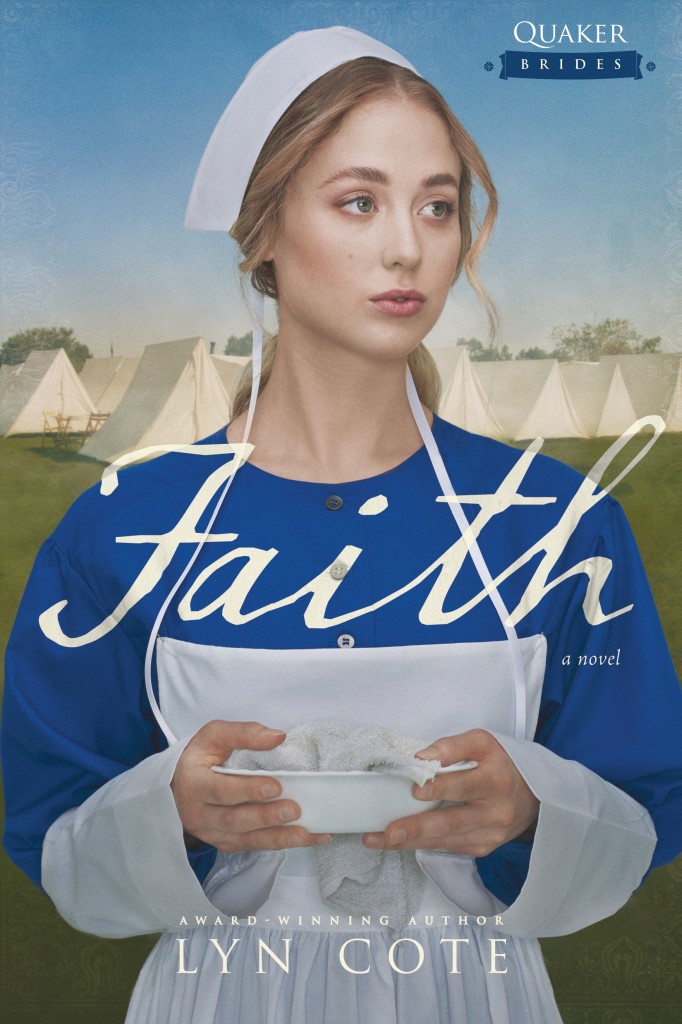 "Faith"
Lyn Cote
A Quakeress on a Civil War battlefield? The Quakers don't believe in war. But Faith had a gift for nursing. So she offers her skills to take care of the wounded & to use the opportunity to search for a freeborn childhood friend who was kidnapped & sold to the south by unscrupulous slave catchers.
She enlists the help of Colonel Devlin Knight, who himself, although a Union soldier, has a slave. Yet this slave is more of a friend than a slave.
Traveling east with Grant's army, Devlin and Faith fight their personal battles and a growing attraction to each other.
Can they put aside their personal differences and listen to their hearts?
*******************************************
I enjoyed this book very much. I haven't read many "Quaker" books. This read by Lyn Cote offered a new aspect where you wouldn't think a Quaker would be involved with a war.
It offered many twists and turns, which kept things interesting.
Would definitely recommend this book!
I RECEIVED THIS COMPLIMENTARY BOOK FROM TYNDALE PUBLISHERS FOR REVIEW PURPOSES.